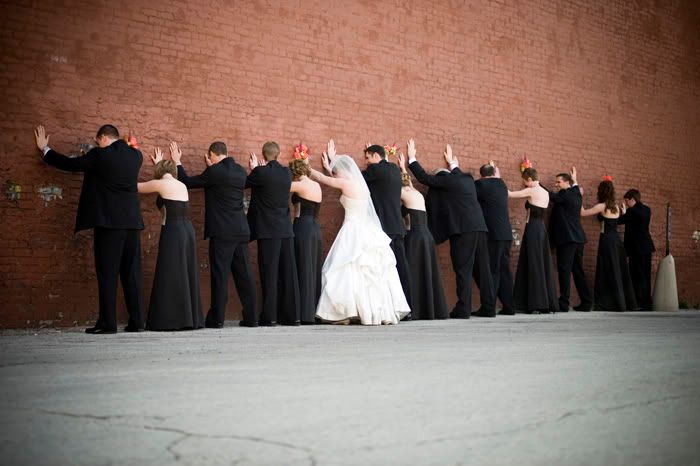 Now that the guest list has been firmed up, I'm enjoying looking at "Wedding Guest Horror Stories" online. While "horror" might be overkill for some of the posts (Your Maid of Honor hated her shoes. Gasp!), in some cases, it seems quite appropriate...
So off we go to the hotel room; were earlier in the day we had dropped off our luggage. He kept saying he was going to be leaving early in the morning - so (DUMMY ME) assumed we were going on a surprise honeymoon. Well HE did leave -- to go Blue fishing for 3 days with his buddies and I got to go to an early breakfast with my new in-laws - minus the new husband!!!!

~~~~

Other than some of my husbands family showing up in jeans, orange tshirts and construction boots yelling git 'r done during the ceremony, the missing people were my only hassle on my wedding day!

~~~~

The fight started over wanting the DJ to play the song "who wants to be a stripper".... My husband and uncle chased my brother down the street, he almost hit my grandmother. When they arrived back at the hall he proceeded to knock things off the tables, hit his mother, when the paramedics arrived he had to be tied down to the gurney.

It's good to know where the bar is set when it comes to such things...